Jaqueline Whalen
---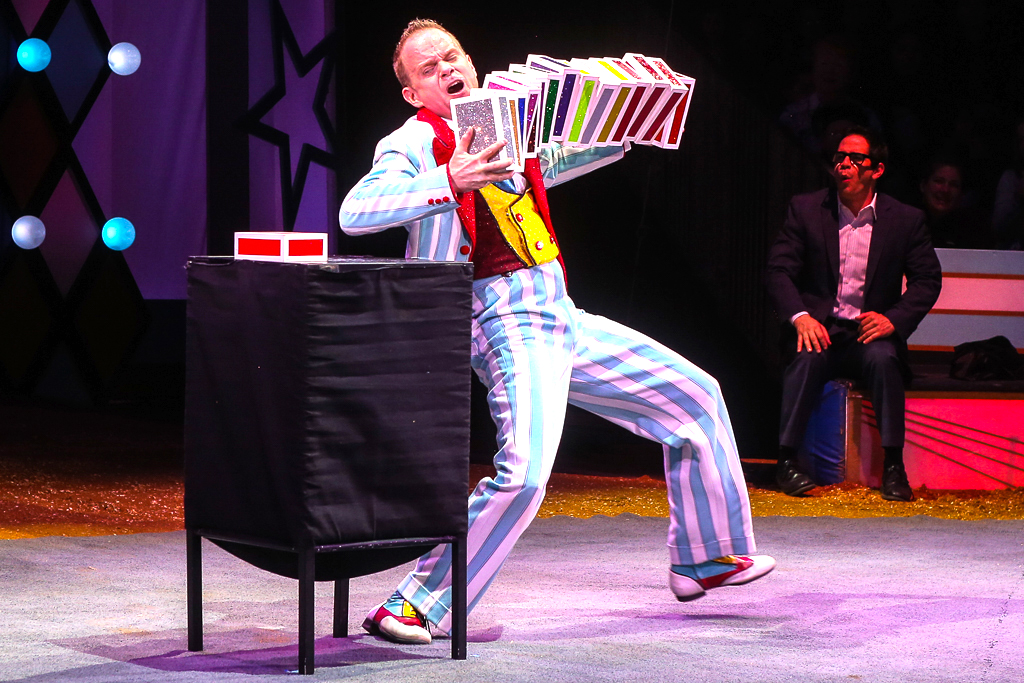 April 2021 - Circus Tension
About the Image(s)
Took this photograph when I took my grandchildren to the circus two years ago.
Canon 1DX
Canon Lens 24-70/2.8
ISO 1600
Focal Length: 67mm
1/320sec @5.6

The lighting was a challenge to get around - either really bright or very dark. With this photo I cropped a great deal and messed around with the clarity. Other than that in Photoshop I tried to balance out the contrast of the dark vs the highlight areas. Truly, this photo is more about remembering the skill of the performers and the joy of my grandkids!
I always have trouble getting the correct balance with light in a photo. It always shows rich color on my computer and then in other formats appears too dark as I have my screen lighting pretty bright. Is there a secret for adjusting that any of you use to make sure that the photo you see on your computer shows up the same way for others?
---
13 comments posted
---
---
---
Jim Wulpi
Jaqueline, I just got through, earlier tonight, doing a color calibration on my monitor to make sure it is as close as possible to true colors and light values. So, there's a suggestion for you, if you've not done that lately.
For your image, It's a great capture. I can empathise with you regarding trying to tame the lights of a scene like this. The histogram would likely still show blown out highlights on the performers pants and shoulder of his jacket. Lurking in the shadow on the RH side is a face that is not distinct, so could easily be erased/cloned out to eliminate that distration.
What a great memory for you and your grandchildren! Well done.
&nbsp Posted: 04/01/2021 21:37:47
Jaqueline Whalen
I have not calibrated my monitor for a while so will give it a try. However, as you might imagine these colors are quite true to the actual event. It was a circus and everything was so over saturated! As well it should be. If you ever get a chance to visit The Big Apple Circus even without children a an excuse, do so. It is the last circus in the country that performs under a Big Top and what fun! &nbsp Posted: 04/02/2021 07:29:17
---
---
---
Martin Newland
I love this image. It is a great action shot. Photographing live performances is difficult because you have little or no control over the lighting. You have done well to capture a sharp action image.
Jaqueline is right in saying that some of the areas are blown out.
I have had a bit of a play with your image to see what I could do.
1. Desaturated and darkened the fellow on the right hand side so he blended in with the audience.
2. Cropped out the four lights on the left hand side. I find them distracting.
3. I copied, rotated and pasted the performers left thigh over the blown out section of his right thigh.
4. I have darkened the hot spots on the performer's forehead.
This wonderful image can be more than just a happy memory with the grandies. &nbsp
Posted: 04/01/2021 22:28:48
Jaqueline Whalen
Never thought of the cloning the thigh. what a great solution!I agree about the lights and considered getting rid of them but then did not. Who knows why!
Your additions to the post process look great! &nbsp Posted: 04/02/2021 07:26:49
---
---
---
Karen Botvin
Wow, this is a great capture of action in a difficult lighting situation. I like Martin's adjustments except to the cloning of the pant's leg. Wouldn't the adjustment brush help to bring down the highlights. Or if you know how to use a curves adjustment, I would probably start there. The problem I see with the cloning is that it doesn't match and to me becomes very noticeable. Kudos to you for getting the lighting in the original without it being too dark or too light to work with. &nbsp Posted: 04/02/2021 11:41:03
Martin Newland
The adjustment brush is worth a try. I think you might find there is no detail in the blown out areas and the adjustment brush will just produce a grey patch. This area needs some detail painted in. &nbsp Posted: 04/02/2021 17:48:24
Karen Botvin
You're absolutely correct, Martin. Blown out is blown out, and when it turn grayish, that's just as bad. &nbsp Posted: 04/03/2021 06:00:48
---
---
---
Jaqueline Whalen
thanks, Karen. I enjoy trying to photograph performances and it remains a work in progress. This image has lots of problems but the action captured makes you forgive a few issues! it seems I need to take a few lessons in photoshop to become adept with the tools you are telling me about. &nbsp Posted: 04/02/2021 11:55:43
Karen Botvin
There are some excellent YouTube video's out there for learning different adjustments in most software applications. I mainly use LightRoom and Photoshop, Nik and Topaz. I also have Luminar but don't use it very often. If you have questions on "how to", don't hesitate to post them. We'd be happy to help. &nbsp Posted: 04/03/2021 06:07:59
Jaqueline Whalen
Yay! Will do! &nbsp Posted: 04/03/2021 08:48:20
Martin Newland
While you are in Youtube, lookup Anthony Morganti. He does excellent short tutorials on just about everything. &nbsp Posted: 04/06/2021 08:47:48
---
---
---
Piers Blackett
Exciting image and great adjustments by Martin. Also I might try "content aware" to add some space at the top, but might not work very well. I like the way his left foot is about the stamp down and wonder how he kept his balance! &nbsp Posted: 04/03/2021 13:50:30
---
---
---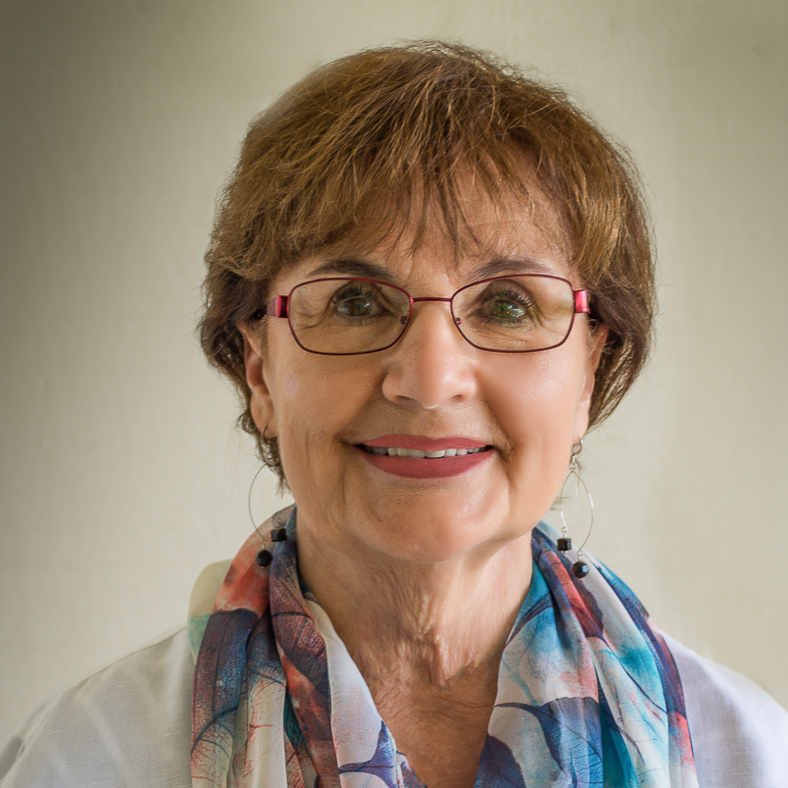 Shirley Pohlman
Had I not already read all the analyses of you wise folks, I might be taking a different stand. My first thought is that he needs a little more head room, but I do like the wider view of the stage. It's a stage! I suppose it depends on whether you want this to be photo journalism or a work of art. I like the story of the expression of the man on the right. So other than giving him more head room and perhaps taking down the highlight on his pants, I would let the catch tell the story. &nbsp Posted: 04/10/2021 17:04:25
---
---
---
Please log in to post a comment