Jim Wulpi
---
February 2021 - The Wave
About the Image(s)
Deion of the Wave image

Canon 6D MKII with Canons "L" series 24-105 at 24mm; f22; ISO 400

Many people have seen images of The Wave rock formation in northern Arizona, (mostly as a Microsoft Windows Screen-Saver) but, unless you've been there, you don't realize that you have to hike 3 hours just to get to it. That's after "winning" a lottery just to be allowed to hike back there (only 20 people/day). It is worth it!

I love the details in the Navajo Sandstone.


---
12 comments posted
---
---
---
Jim Wulpi
All, This is a detailed view - about 2' x 5' section - of the sandstone that comprises the Wave rock formation. The texture, shadows, form and colors is just incredible. To the Geologist, each of these bent layers of rock represent different periods in ancient times where sand particles were lain down, in ancient sand dunes. Then, another type of sand particles was lain down on top of it, compressiong the underlying layers. Ultimately, geologic forces applied enough pressure to create a new rock from old sand from another, older, weathered rock.
It's a fascinating process, and I love documenting the lines, shapes in an artistic realm. &nbsp Posted: 02/01/2021 15:41:32
Piers Blackett
Great image! your selection from the original gives a sense of time and geological forces flowing with the lines. However, seeing the original makes me agree with Karen's comment that it too is very appealing. Thanks for sharing this. &nbsp Posted: 02/09/2021 13:58:50
Jim Wulpi
Piers, My efforts with the image presented was to depict detail of the larger body that is "The Wave". The lines, textures and colors is a picture within a picture. I've got many more images depicting detailed sections of the wave. All are so completley differernt. It was fascinating.
Thanks for your comment. &nbsp Posted: 02/09/2021 19:28:39
---
---
---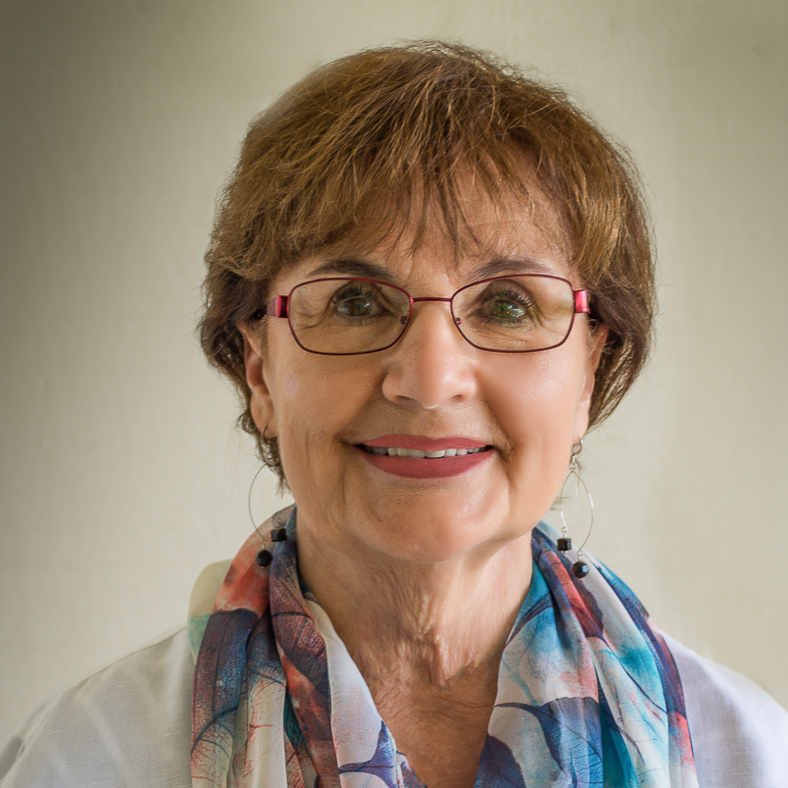 Shirley Pohlman
Jim, based on reading about you, this is certainly your love with the geological formation. Hard to believe this is just a 2x5 section. It gives me the feeling of a very large area leading me around with its curves and different shades of orange. I can almost feel the texture. I think it would be beautiful framed and in an Arizona home. Well done and welcome to our group. &nbsp Posted: 02/03/2021 22:53:31
Jim Wulpi
Thank you for your comments, Shirley. I have a large variety of images that depict rocks in various settings. Many are abstract-looking enough in their natural setting that it's fascinating art form in itself. &nbsp Posted: 02/05/2021 19:39:32
---
---
---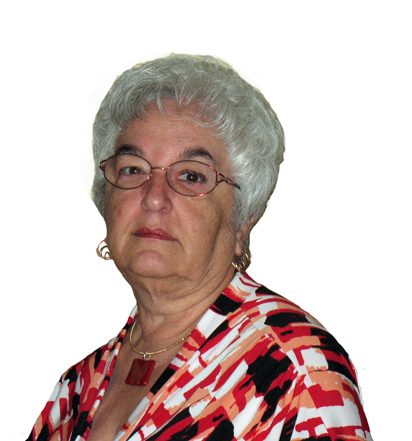 Beverly Caine

(Groups 48 & 80)
Visiting from 48 & 80
I find this a fascinating image. My first reaction was that it might be a batter of some kind and wondered what you were preparing. Funny how the eye sees what you sometimes think you are seeing rather than the actuality. Love the colors and textures of both the rock and varieties of sand &nbsp Posted: 02/05/2021 14:59:30
Jim Wulpi
Betty, Thank you for your comments.
You must have been hungry when you first viewed my image. (I'm smiling)
One reason wehy I love the craft of photography is that you learn to see things differently. I love seeing and capturing these types of shapes. I have many images depicting rock "art" similar to this image. &nbsp Posted: 02/05/2021 19:44:09
---
---
---
Martin Newland
I love the lines and the patterns. We would have loved to have visited Wave Rock when we were in Arizona a few years ago. Unfortunately the off chance of winning the lottery to visit this marvel was not on our agenda after having travelled 8,500 miles to get to the area.
A great photo and I hope we see more in the future &nbsp Posted: 02/05/2021 16:04:19
Jim Wulpi
Martin, We had 3 people in our group wanting to hike to the Wave during a specific period of time following our hike of the Grand Canyon. It may not be kosher, but all 3 of us submitted entries to the Wave "lottery". One of us won! This was in January 3 years ago. It was an opportuity of a lifetime. The day prior to the hike to the Wave, we were in Page, AZ at Antelope Canyon. More rocks to photograph! I was in heaven.
Thank you for your comments. &nbsp Posted: 02/05/2021 19:49:07
Martin Newland
We spent a night in Page, AZ. There was so much hype about what you could and what you couldn't do in Antelope Canyon we decided to give it a miss. Next morning, we watched a convoy of buses turn into the Antelope Canyon road. We continued on our way until we came to a carpark with one car in it, and a sign saying "Antelope Canyon X". We decided to go and explore. There was about 50 yds of canyon and two other people apart from my wife and I. We had the place to ourselves and plenty of good photo opportunities. It was a wonderful place. &nbsp Posted: 02/05/2021 23:34:17
---
---
---
Karen Botvin
Wow, Jim, what a fascinating photo! Quite frankly, I like the original better than the section that you cut from it. With all the curves, waves and varying colors, my eyes just keep going around and around. Very cool! &nbsp Posted: 02/06/2021 15:27:19
Jim Wulpi
Thank you, Karen. The overall body of petrified sand dune that constitutes "the Wave" is truly fascinating in itself. There are so many pictures within pictures there ----it's just fascinating. &nbsp Posted: 02/09/2021 19:31:23
---
---
---
Please log in to post a comment