Martin Newland
---
June 2020 - Grand Canyon
Original
About the Image(s)
We approached the Canyon from Tusayan late one morning in May 2017 as light snow began to fall. To our dismay, when we arrived at the south rim, the Canyon was filled with fog/low clouds and there was nothing to see. When we returned later in the afternoon (just before sunset) the blanket of fog began to lift and we were given some enticing glimpses of the vista. It was during one of these "glimpses" that I took this image.
I was disappointed at the time that I couldn't see more, but in hindsight, I like the framing created by the foreground, the clouds and the fog.
When we left the Canyon, two days later, it was warm and sunny; we were in shirt sleeves and there was not a cloud nor fog is sight, so all was not lost.
Camera: Canon 5D Mk3, 1/100 second, f/8.0, ISO 100, Raw image (CR2).
Lens: Canon: EF24-105mm, f/4 IS USM at 45mm
Processing: General cropping from the left and the right sides to create an 8" x 10" aspect ratio (for printing) and to remove some parts of the image that I didn't think contributed to the final image. There was some added sharpening, brightening, contrast, saturation and dehazing etc to "lift" the image into it's final state. I used Lightroom to "paint in" the sunshine on the rock faces and then darkened and added contrast to the clouds to add a little drama to the sky.

---
This round's discussion is now closed!
10 comments posted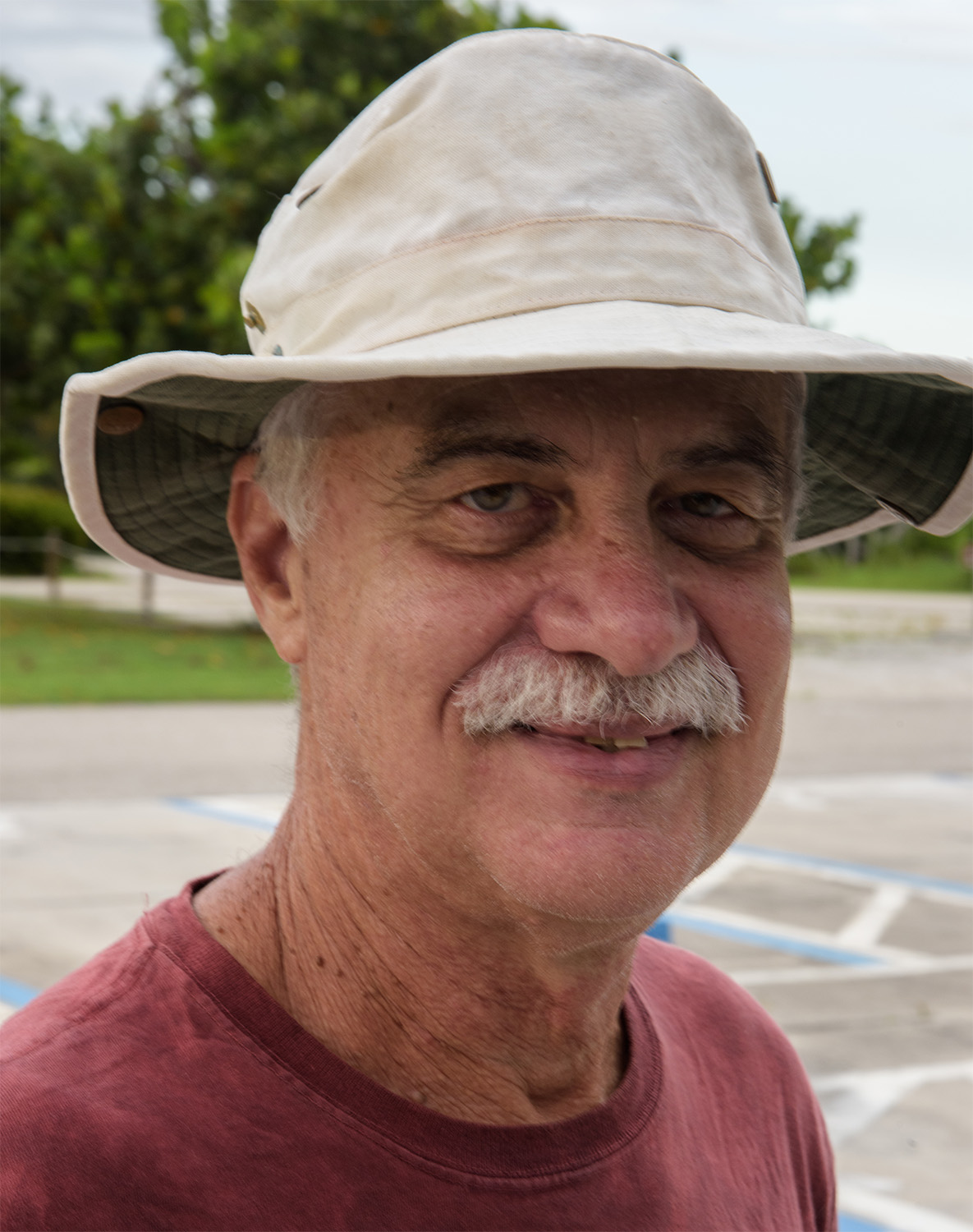 Larry Treadwell

(Groups 36 & 67)
Don't be disappointed. The clouds/fog really make this image something unique. Everyone has this shot in perfect weather. Only YOU have this wonderful scene. I would frame this beauty long before i would even consider one in perfect clear weather.

Well seen and captured. &nbsp Posted: 06/04/2020 10:43:28
---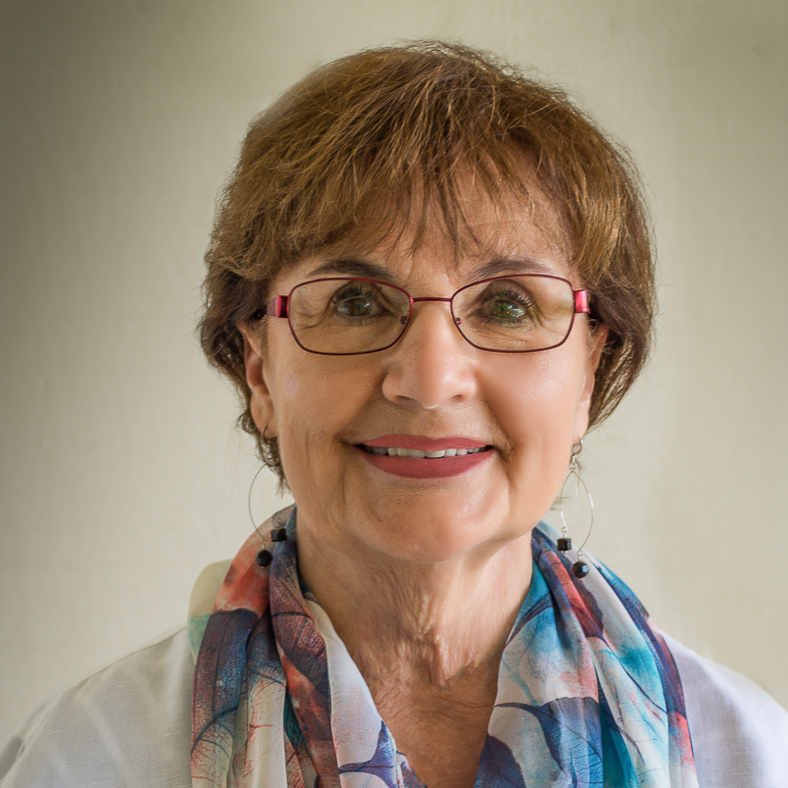 Shirley Pohlman
Wonderful opportunity to get a popular shot with your own special touch. I like how you were able to bring out all the colors--amazing editing. I would like to see it cropped more on the lower section to eliminate the green in the center. Nice shot! &nbsp Posted: 06/05/2020 15:56:08
Martin Newland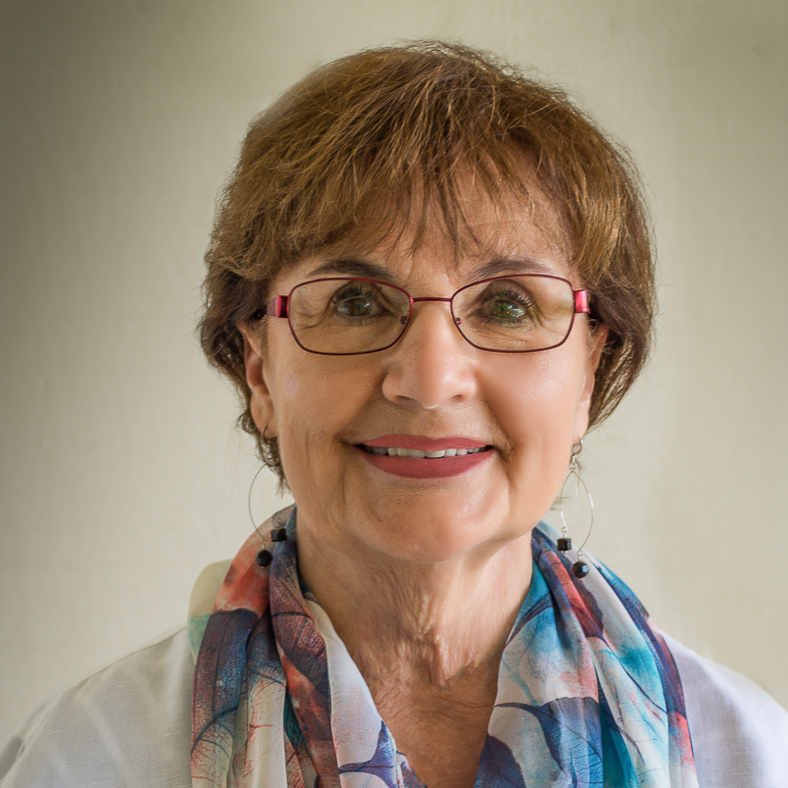 Shirley Pohlman
Yes, I like that. More intriguing! &nbsp Posted: 06/06/2020 17:27:06
---
Karen Botvin
Beautiful shot, Martin, Great editing but maybe a bit too bright for all the fog. I like your original crop as the version without the trees in the middle feels like I'm hanging and about to fall in. &nbsp Posted: 06/07/2020 13:01:37
---
Brenda Monahan
Last time I was at the Grand Canyon, I was photographing with a 110. I remember how each day there was a rain shower for maybe an hour and there was sometimes just a dark gray line of rain obscuring part of the canyon while the sun shone on the other side.

This image brought back that memory. I love how the clouds frame the canyon and your edits have brought the colors out beautifully. My only negative is my eye kept getting drawn to the right with the leaves being a bit bright, but I think a little darkening there would solve the issue. &nbsp Posted: 06/12/2020 07:19:46
---
Piers Blackett
Fascinating image. As well as the framing effect of the clouds, the branches seem to act as leading lines to the center. The brightness on the branches on the lower right appear to be from some white blossoms, so reducing the white/highlights with a brush could work? &nbsp Posted: 06/12/2020 10:19:44
---
Harry M. Stuart
I really like the image the way it was presented. The bushes which frame the bottom center help reduce the fog area and gives it a better perspective. &nbsp Posted: 06/17/2020 19:14:50
---

Hung Phan
Martin Newland
I think your crop is good. I like that you have left a little of the foreground. &nbsp Posted: 06/18/2020 19:32:23
---