Brenda Monahan
---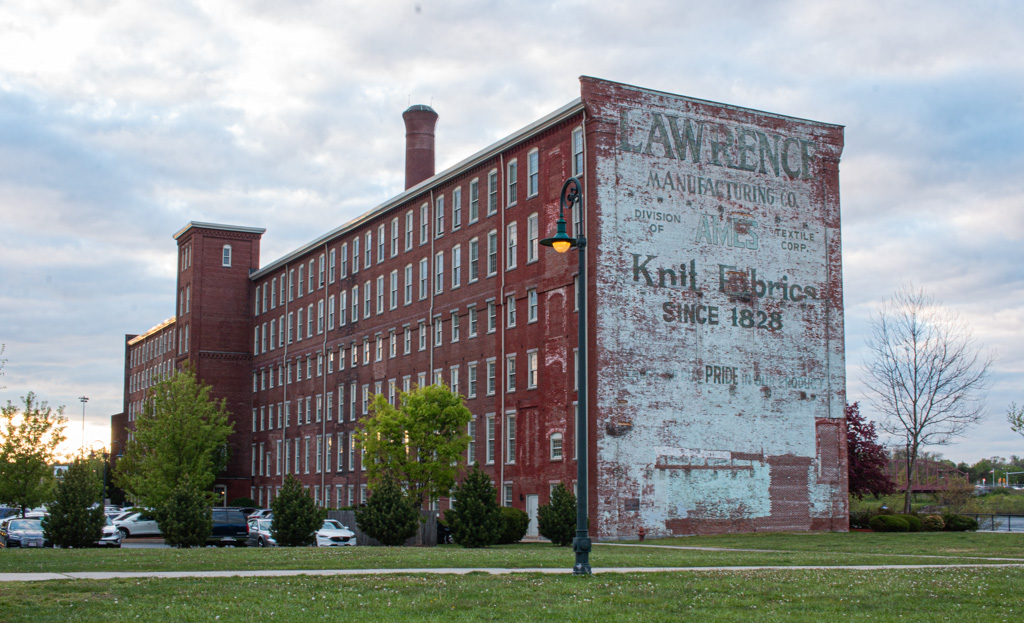 June 2020 - Lawrence Mill
About the Image(s)
I am taking one of the individualized courses PSA offers and was working on the lesson on architecture. I live in a city full of mills and rich in history. This is one of the mills that still stands and has been converted into apartments. I've always been drawn to the advertisement on the side and this lesson gave me a reason to spend several days photographing the building from different angles. I shot this in the evening, maybe 40 minutes before sunset. Edits in lightroom include increasing the contrast and texture, blacks and shadows, and lowering the highlights and whites.

Canon 70D
.5 seconds
f/22
ISO 100
EF-S24mm f/2.8

---
This round's discussion is now closed!
15 comments posted
Martin Newland
What a lovely building. We have one or two old mills still standing around here and they always make for interesting photos.
Do you have any images taken slightly earlier in the day with the evening sun shining on that long red brick wall? There might be some interesting shadows and natural contrast if you did. The image is a little flat as it is.
I love the lamp post, but I wish you had moved slightly to the right or the left so that it was not lost in the vertical lines around the corner of the building.
If the image was mine I might clone out the concrete paths and replace them with grass, and also clone in shrubs to hide the parked cars.
... and like you, I think that old advertisement is the highlight of the image. Well done. Where was the image taken and do you have images of other mills? &nbsp Posted: 06/03/2020 19:14:13
Brenda Monahan
Hi Martin,
I have an few images shot earlier in the day, at noon, but not the full length of the building. The sun doesn't hit the building really until evening...and I definitely want to get back out there to shoot some more. I'm attaching an image from my noon-time shoot the day before the one I posted was taken.
I did not take pictures of other mills, but there are many I could choose from. These are in Lowell, Massachusetts. &nbsp
Posted: 06/12/2020 06:28:02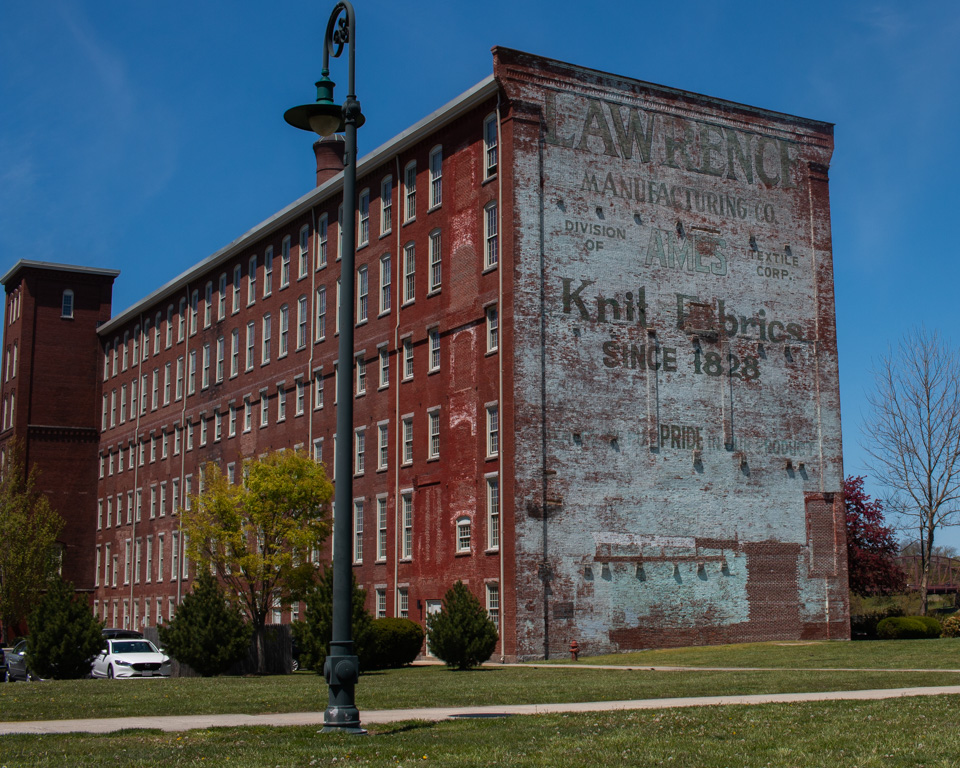 Martin Newland
Ah yes! I love that lamp pole &nbsp Posted: 06/18/2020 21:58:34
---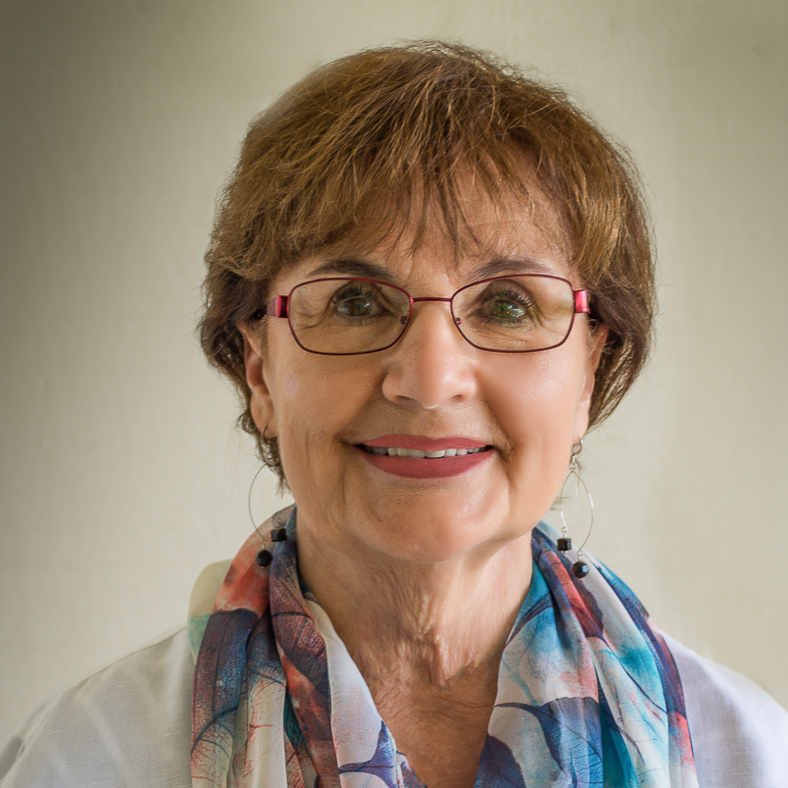 Shirley Pohlman
I love buildings with old advertising. We have several in Hot Springs but are being replaced with new murals--hate to remove the history. In my opinion, the red of the building could be made more vibrant--if that would not mess up the authenticity. I feel you could crop some on the right even if it means removing that tree. I love the lamp post and wonder if another angle might have brought it out more. Good luck on the class. I'd like to know more about which one it is. &nbsp Posted: 06/05/2020 15:51:12
Brenda Monahan
The course is Photography Instruction under the education section of the member area. It's been a really great learning experience.

I don't think increasing the red would take from the authenticity of the building at all. I appreciate the suggestion. &nbsp Posted: 06/12/2020 06:19:12
---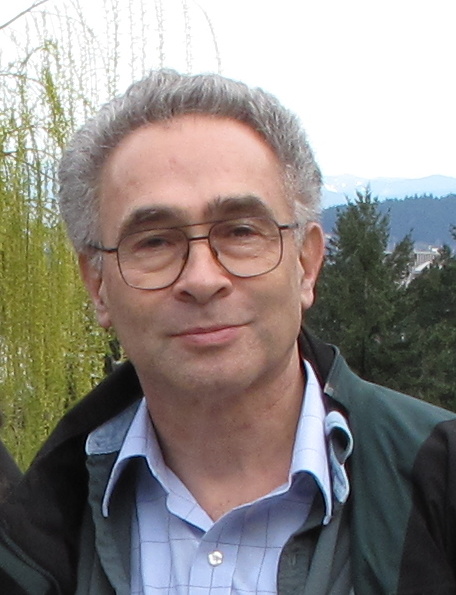 Stephen Levitas

(Group 32)
This is a great subject, especially the retained advertising on the end facade. I have lots of questions and suggestions.
Did you alter the vertical perspective or was this "as taken"?
I think the lamppost, although charming, is a bit lost in the picture. Could you have moved to the left and had the lamppost off to the right as a boundary of the frame?
Although authentic, the smokestack rises out of the building. I would consider removing it. &nbsp Posted: 06/06/2020 19:55:57
Brenda Monahan
Hi Stephen,
I'm attaching the original - I usually do that when I submit my image - not sure why I didn't this time. But, I digress...
I did crop it and make a few minor edits to it.
I do plan to go out and shoot more of the mill and will definitely move around more and find some other angels to shoot. &nbsp
Posted: 06/12/2020 06:39:30
---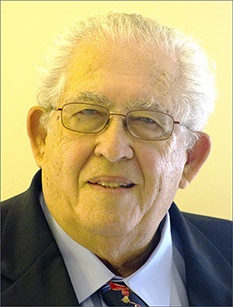 Stuart Caine

(Group 42)
You did a nice job with this building. I like the old printing at the end of the building. I feel the chimney should stay, as is part of the original building. On the right side of the building, you can see some of the windows bricked.I agree with Shirley should be more vibrant, an as the street light is on, I would change to reflect a sunset image. This is my idea for the image.For the Sky I used Luminar 4. &nbsp
Posted: 06/11/2020 14:26:32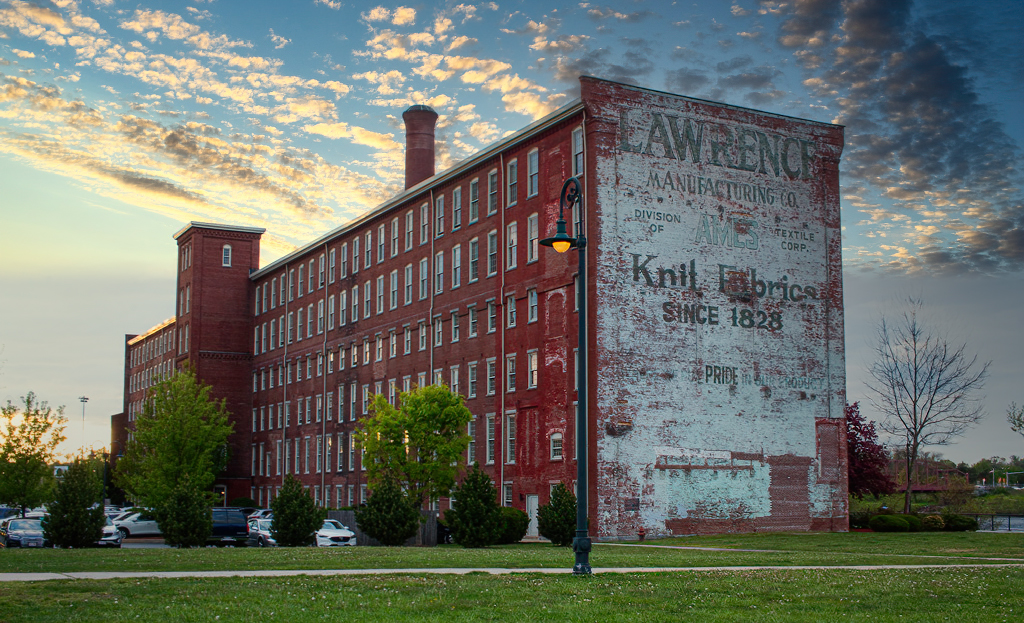 Brenda Monahan
This change looks fabulous, thank you! &nbsp Posted: 06/12/2020 06:28:57
---
Piers Blackett
Great image and instructive discussion. I like the original sky and the Luminar 4 substitution......I agree with trying a more vibrant red...and would try the dehaze for the sky. These types of building are popular here in Oklahoma and there is a section of town with several renewals and a canal called Bricktown! &nbsp Posted: 06/12/2020 10:09:22
Brenda Monahan
Thank you, Piers. All these comments are very helpful! &nbsp Posted: 06/12/2020 12:13:14
---
Harry M. Stuart
Stuart Caine's suggestion really added to a wonderful capture. If only those cars were not there - just a pet peeve of mine! Good image, Brenda! &nbsp Posted: 06/17/2020 19:12:07
Brenda Monahan
Funny you mention the cars. When I went down there, I was thinking "we're in lockdown, there will be no cars" forgetting that is an apartment building... &nbsp Posted: 06/19/2020 07:09:02
---

Hung Phan
The building is attractive to me because of red bricks and advertisements on the wall.
I like your picture-nice architecture you chose right angle to shoot. &nbsp Posted: 06/18/2020 17:07:47
Brenda Monahan
Thank you! &nbsp Posted: 06/19/2020 07:09:14
---