Shirley Pohlman
---
January 2020 - Scott Cotton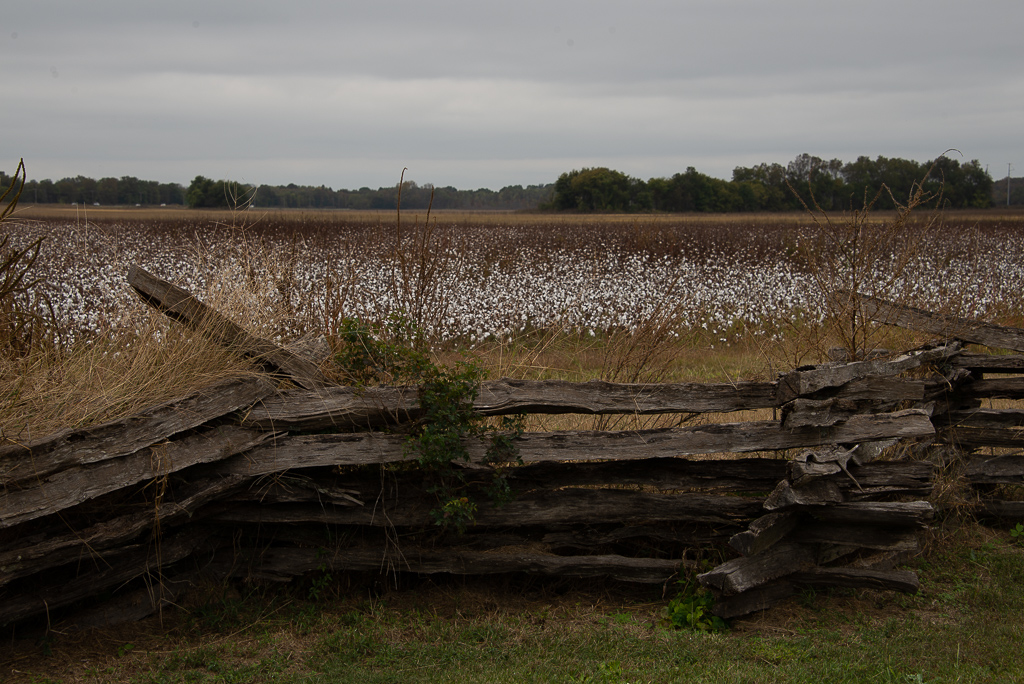 Original
About the Image(s)
Scott, Arkansas, is a small "community" near Little Rock. Cotton is it's history, and some plantations still remain. Our Camera Club did a field trip there a few months ago (same area where I had the bayou shot in November). Nikon D610, at 68mm, ISO 100, f/10, HDR of three shots at 1/25, 1/50, 1/100 sec, manual mode, tripod mounted. Merged the three shots in NIK, Photoshop for cloning out tiny hay bales in rear and weed that went into skyline, Lightroom for dehazing, exposure adjustment, saturation & luminance adjustment of yellow & green, highlighted center, vignette, crop.
---
This round's discussion is now closed!
7 comments posted
Martin Newland
I have always been intrigued by these split log fences in the USA. It is a mystery to me how they keep determined creature in or out.
The fence in the foreground introduces the viewer to the fact that the image is made up of horizontal layers. Firstly the fence then a layer of white in the cotton and further through the midground where there are layers of brown, then yellow followed by the green of the trees and the blue/white layer of the sky.
I would like to have seen a tree or something running up through the image into the sky layer, tying all the layers together. Or maybe moving slightly and taking the photo at 45 degrees to the angle you have taken this image, across the corner of the fence, so that there are a couple of leading lines made by the fence into the image rather than the barrier it becomes when viewed front on. &nbsp
Posted: 01/05/2020 23:48:18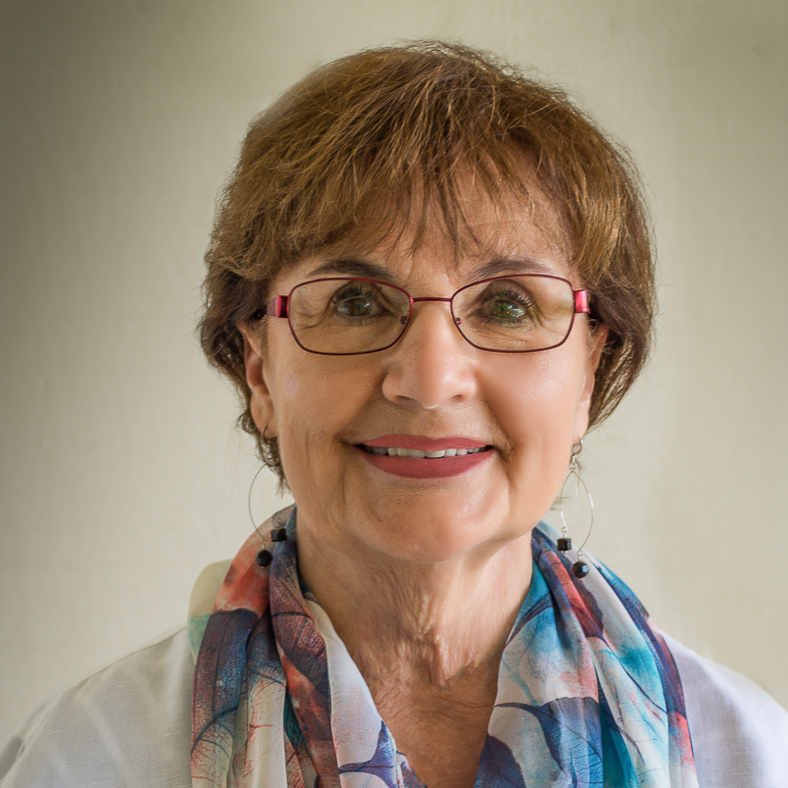 Shirley Pohlman
Thank you for your comments, Martin. Yes, a tree would have been nice but not in a cotton field. I, too, think it would have been nice to have it at a 45 degree angle. I did have some shots with that view, but there were houses on the right. Perhaps you would have liked something more like this unedited shot. &nbsp
Posted: 01/06/2020 10:11:24
---
Brenda Monahan
When I first looked, I thought there was snow!

I like the lines on this and the adjustments you made to the color make the cotton stand out quite well. &nbsp Posted: 01/07/2020 10:31:10
---

Hung Phan
I like this image
better.The
log fence created nice composition. &nbsp
Posted: 01/12/2020 22:35:46
---
Dan Olson

(Group 90)
Hi Shirley, I photo with the changes. What I would add is to crop in from the right and crop down on the background on top to the bottom of the power poles. Dan &nbsp Posted: 01/13/2020 08:10:26
---
Piers Blackett
I like the first image somehow but can't explain why. I like the fence and like it as being the main topic with nice background layers receding to the sky. Then the title becomes the "Cotton-field Fence". &nbsp Posted: 01/14/2020 23:03:09
---
Harry M. Stuart
Shirley - I agree with Martin's perspective (pun intended) and some of the modifications that Hung made, particularly the elimination of the power lines. We all learn with this experience. &nbsp Posted: 01/23/2020 08:23:55
---