Member Bios
Group Admin
Harry M. Stuart
I started in photography when I was about 12, then with my Kodak Brownie reflex camera and 127 film. That was back in Australia, the country of my birth. In 1967, when I was 25, I immigrated to Canada to join the early business computing industry. I met and married my wife Elaine in 1971 and, after a 1 year return to Oz, we started our family back in Toronto. My career moved us to Philadelphia in 1980 where we remained until 2006 and that brings us to now and Boynton Beach, Florida. I retired in 2010 from my role as a management consultant and am now focused on my two passions photography and genealogy.

In photography (and videography), I concentrate on nature and wildlife and, although we have traveled for many years and accumulated many thousands of images, I have just recently started competing in our local community camera club as well as the Boynton Beach Camera Club and the Florida Camera Club Council.

My equipment consists of a Canon 70D and several lenses, my favorite being my 100-400mm lens which allows me to shoot wildlife comfortably from a distance. I use Corel Paintshop Pro for my photo editing utilizing a custom-built dual screen computer, a gift to myself on retirement. The last two years have been very instructional for my photographic pursuits and I wish I had started this education sooner so that the aggregate quality of my images would be higher.
---
---
---
Piers Blackett
I graduated from medical school in South Africa in 1967 and immigrated to the United States in 1970 where I have had a career in pediatrics sub-specializing in endocrinology. I have been in Oklahoma City since 1975 and have been a member of the Oklahoma Camera Club for two years. I have have Canon 80D and R cameras and with both telephoto and wide angles. I am interested in bird and landscape photography, which began during childhood in South Africa and I have old slides of lions, elephants and an array of antelopes. I like bird photography and have expanded my Lightroom bird collection to 150 species, so remain amateur and post on Flickr. I am impressed with how much there is going on within PSA and with the creative challenges that photography brings. I have participated locally at digital and print competitions and feel honored to participate in this venture and learn from the group.
---
---
---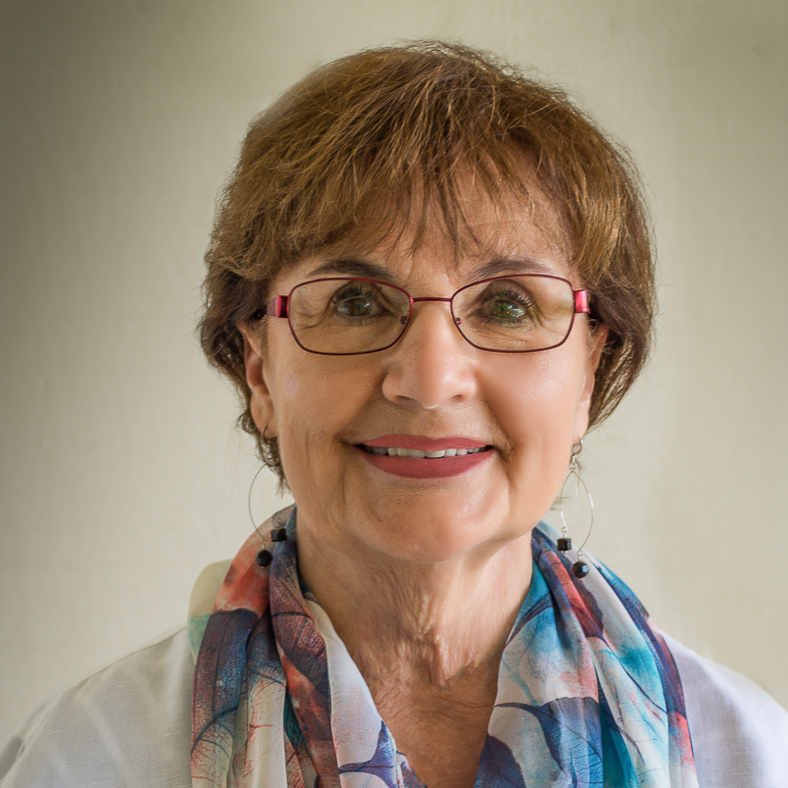 Shirley Pohlman
I grew up in Northern Illinois and have lived in the south all of my adult years, which are many! Retirement brought us to the Ouachita Mountains of Hot Springs Village, Arkansas. My photography experience consisted of children, grandchildren, and vacations. It wasn't until joining our local camera club seven years ago, that I began to learn about making a picture instead of taking one and purchased my first DSLR in 2008. I have been blessed to be mentored by one of our camera club members, who is in two of the PSA study groups and encouraged me to join. I am now shooting with a Nikon D610 and only beginning to learn about all its possibilities. I don't get many opportunities to go out on my own and hope that being a part of the study group will give me that push I need. I haven't developed a passion for a particular field but do like HDR when shooting landscape.

---
---
---

Hung Phan
My name Hung Phan. I was born in Hue City (The central of Vietnam) in 1940.

I attended La Salle Pellerin -a Catholic private school from elementary to high school. I chose pedagogy, and became a high school teacher. This career is monotonous, but I love children.

In the Monkey Year (1968), I was drafted for military service for four years. I worked with many American Advisor Officers as Operation Officer. Finally, I was sent back to school to continue teaching.

In 1975, after the fall of South Vietnam, we escaped with my family by boat. We landed in Pulau Bidong, Malaysia. An American pastor helped us to be settled in Enid, OK in 1979. (His name is Bill Love and now he is still living in OK). After a short time we moved to Houston.

My wife -Tam Phan and I love photography. We make a photo trip every quarter of the year and take artistic pictures.
I am so glad to join PSA and learn from you to improve my photography. All of you are so nice and helpful. Thanks all of you.

HUNG PHAN
---
---
---
Karen Botvin
Hi, my name is Karen Botvin. I am from Pennsylvania, however I retired to Palm Coast, FL. I spent my working career in the field of tax law so when I retired, I decided I needed to do something more artistic. I bought my first Nikon DSLR camera in the Fall of 2016. I enrolled in the New York Institute of Photography's Professional Photographer's course since that seemed to provide the most well-rounded course work regarding the basics. I knew nothing about the camera, lighting, composition, etc. I successfully completed that program and many others in my pursuit to understand and apply best practices to my photos. I enjoy shooting flowers, macro and close-up; landscapes; candid street scenes; and anything nature. I have dabbled in Infrared with a Full Spectrum conversion of a Sony A6400. My goto camera is my Nikon D850. I belong to 3 camera clubs in my area and participate in local competitions. My photography is my hobby. I thoroughly enjoy making pictures and seeing what they can become after post processing. I look forward to continuing to learn from all of you and expand my areas of interest.
---
---
---
Jaqueline Whalen
Bio coming.
---
---
---
Martin Newland, QPSA
I grew up in and around Adelaide in South Australia. My first camera was a 120 film "hand me down" from my father. It came with a separate exposure meter, which led to an early understanding of the relationship between exposure, aperture and ASA (now ISO in the digital world). Each roll film had to be taken to the local pharmacy and was sent away for processing. A week later the pharmacist would give me a brief critique on my grainy prints as he handed them to me, or just a "sorry" when he broke the news that I must have left the lens cap on for the entire roll of film.
My first "real" camera was a Pentax Spotmatic. It sported the luxury of a built-in exposure meter and an "auto" mode.
Although I was armed with the latest camera at the time, photography remained one of my minor interests. It fell way behind the need to complete my Degree in civil/structure engineering and my love of Folk Music. I grew up with the music of Bob Dylan, Joan Baez, Arlo Guthrie and other American Folk singers.
My professional career was spent mainly in the construction industry. Although I have now retired, I am still a co-owner of an architectural precast concrete manufacturing company in Adelaide
During my working life, my camera only really came out during vacations. But with numerous holiday trips to Europe and South East Asia, the urge to take better photos grew. This in turn fuelled my desire for newer and better cameras, and I worked my way up through the range of Canon digital SLRs.
Upon retiring from work, I joined the Adelaide Camera Club and this is when photography began to dominate my life. I enjoyed the feed back from the monthly competitions and it wasn't long before I was introduced to the world of international competitions, hence my membership of the PSA.
I regard myself as a Club photographer. That is someone who enjoys the challenge of most genres. In particular landscape, portraiture, street photography, concert photography and even a bit of boudoir photography.

The quest will go on!

Web page: www.martinphotographics.com.au