Sharon Moir
---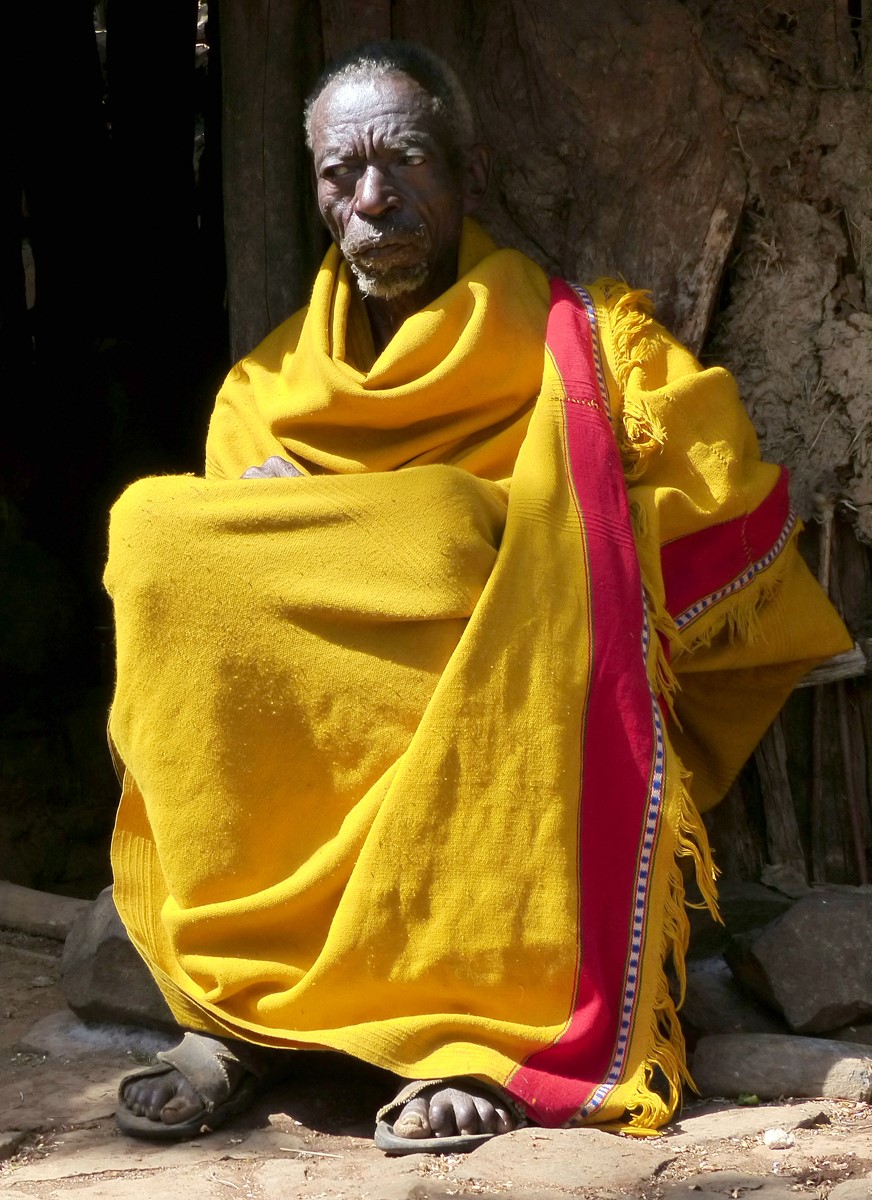 April 2021 - Konso
About the Image(s)
I've always liked this picture from a Konso village in Ethiopia but have never had any critique of it. The colors of the gentleman's robe were in stark contrast to the rest of the village. I also liked the extreme of light and dark. Wondered if he was blind because of his total lack of attention to the group traipsing by. Did some cropping but otherwise the picture is as it came out of the camera.
---
6 comments posted
---
---
---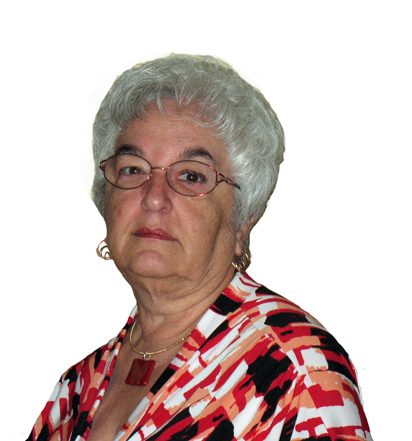 Bev Caine

(Groups 48 & 80)
Great image. My gut tells me that if he was blind, he would probably have heard the group and turned toward the sound, which leads me to believe that he may have been meditating or observing some kind of ritual, none of which affects the great result you got. &nbsp Posted: 04/01/2021 19:13:31
---
---
---
David Robb
Good comment on the eyes and why they weren't focused on you. Eyes must follow his ears, hearing. One of the reason's it is such a great photo with his candid expression. You were invisible. Good work!

.
&nbsp Posted: 04/07/2021 18:22:14
---
---
---
Neal R. Thompson, M.D.
Great capture Sharon. The colors are perfect. Color dodging the dark area on his face would add a lot to the expression. Also I would dodge a little bit the background since that is a nice addition to the story. A slight burn to the yellow robe adds a
lot of depth by increasing the shadows. A slight burn to the foreground added to the darkness of the dirt about the feet. &nbsp Posted: 04/09/2021 12:08:43
---
---
---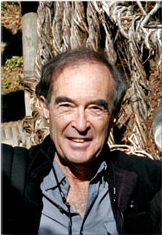 Sol Blechman
I like this image a lot and it's great to see a people shot from you. The overall change I'd like is to try and emphasize the face more so that the bright robes don't compete so much with it. A gradient tool from the bottom up would be good. Then lightening the shadowed area of the face and beard. That beard could be an almost white. Tone down the hot spot on the forehead. It's a fine image and should be worth the work. &nbsp Posted: 04/10/2021 14:22:02
---
---
---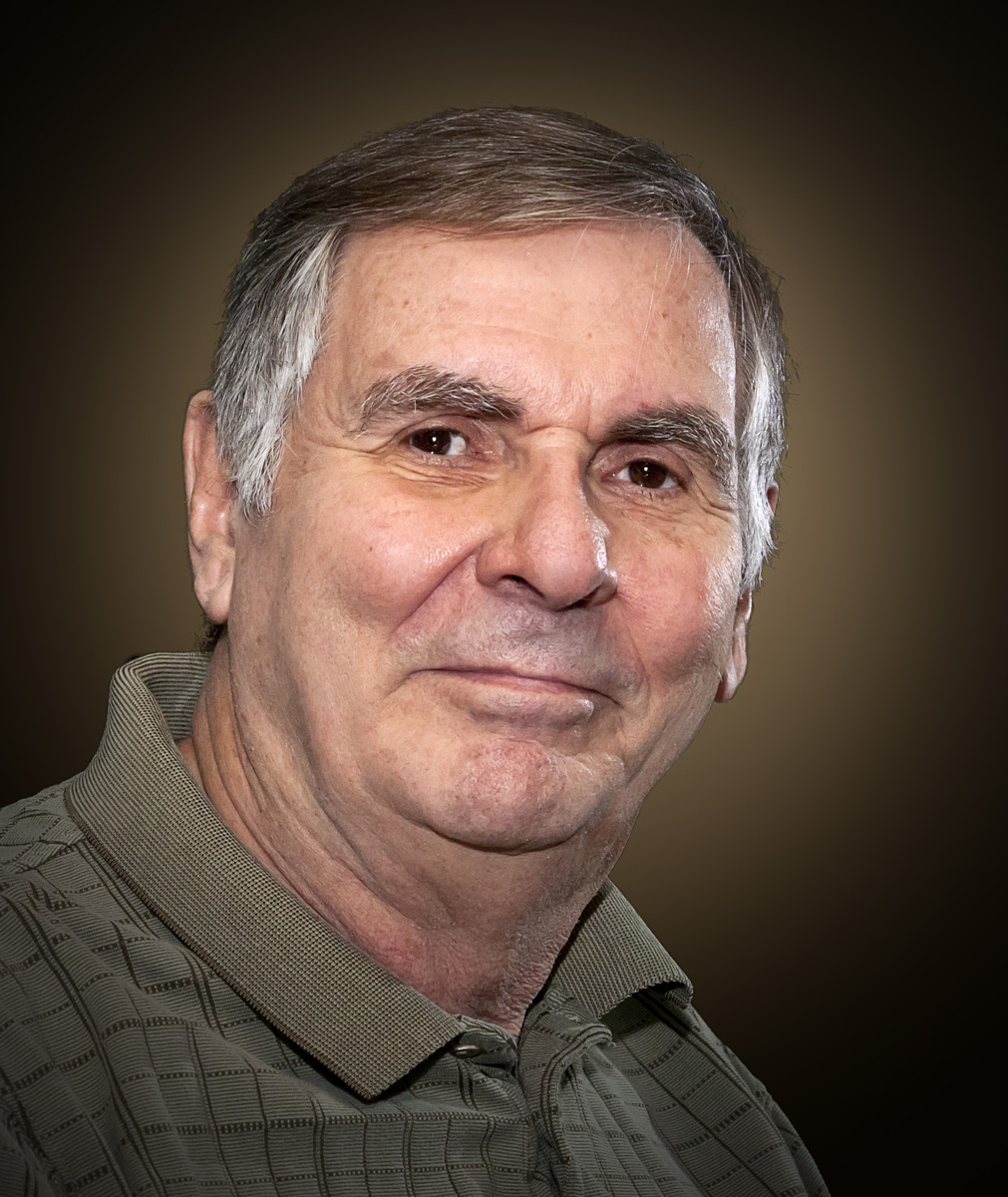 Dennis Hirning
The bright colors of the robe against the more neutral tones of the background work well for you. Since the subject isn't looking towards you, did you have some area to the left that you could have had him looking into? Maybe more of a square format? &nbsp Posted: 04/20/2021 15:05:13
---
---
---
Joey Johnson
Great image. Love the contrast of the colors of the robe to the browns of everything else. Yes, perhaps lighten the shadows on the face a bit, but not too much. His expression gives the feeling that he is deep in thought or maybe just life tired. &nbsp Posted: 04/20/2021 15:33:19
---
---
---
Please log in to post a comment