Dennis Hirning, APSA, MPSA
---
October 2019 - Golden Eagle
About the Image(s)
Lumix, f/6.4, 1/125 sec., ISO 160, 720mm 35mm equivalent

Taken at the zoo. Cropped and vignetted along with other adjustments. I would have liked to include more of the bird but the branch he was sitting one was cut off and it didn't add a thing to the image.
---
3 comments posted
Than Sint
It is look like painting. Eyes are very elite and sharp. Light on the back side of head clearly separate the subject with background. All details can be seen on the face of the Eagle. It is a very nice picture. &nbsp Posted: 10/12/2019 07:47:58
---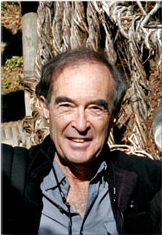 Sol Blechman
It has a painterly look but I'm not sure why or if you meant it that way. Could be due to a huge cropping action. To that point, I think taking more from the bottom would focus our attention to the birds eye. &nbsp Posted: 10/13/2019 06:45:58
---
Neal R. Thompson, M.D.
Looks formidable! Along the back of the neck the image is blown out and there is a line of blue along the wing. Both of those could probably be corrected in PS. It is very sharp and
the eyes are piercing and attention getting. Nice capture. &nbsp Posted: 10/15/2019 16:32:38
---
Please log in to post a comment