Dennis Hirning, APSA, MPSA
---
August 2019 - Flower Taster
About the Image(s)
Canon 7D, 100mm Macro, f/8.0, 1/200, ISO 400

Kind of a Neal thing without Hyperfocal. I took a couple kids to the zoo. I sat in the sensory garden and told them to come and get me when they were done. It was nice to just sit around and not do anything real important. I sat on a bench next to this flower and spend some time taking pictures of the visitors. A little bit of usual type editing.
---
This round's discussion is now closed!
6 comments posted
Neal R. Thompson, M.D.
Nice image with good color. Composition is good. Upping your f stop would have increased the depth of focus and allowed the wings to be in focus. Also dodge the thorax a bit to open the complex anatomy. &nbsp Posted: 08/07/2019 10:13:23
---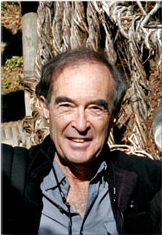 Sol Blechman
There's a nice soft focus on the entire image and also a pleasing color scheme. Ideally the eye could be in the picture but I think you captured a good shot. &nbsp Posted: 08/10/2019 13:33:04
---
David Robb
Good work on removing Neal's water mark!
A perfect shot and It all works together. D.O.F, background , colors compliment each other, composition. &nbsp Posted: 08/11/2019 19:12:27
---
Sharon Moir
Good job to get so close to an insect!!! &nbsp Posted: 08/15/2019 07:00:40
---
Than Sint
It is a clear image with low contrast and fine clarity. Color tone is soft and makes me cool. &nbsp Posted: 08/25/2019 09:14:33
---
Joey Johnson
Great shot! So crisp. Color scheme is simple enough to keep focus on the main subject. It pops! &nbsp Posted: 08/25/2019 14:55:52
---