Neal R. Thompson, M.D.
---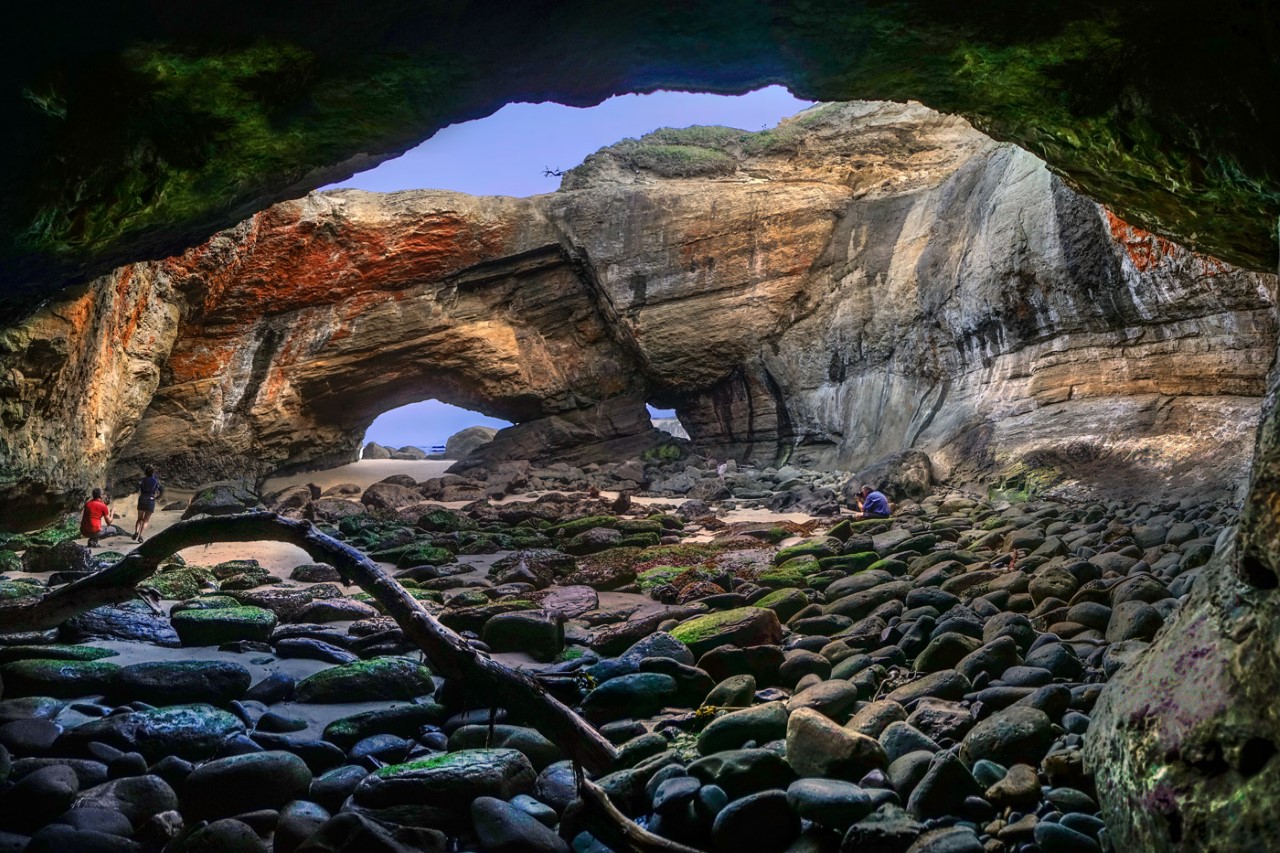 August 2019 - Devil's Punchbowl
About the Image(s)
This image was taken last week on the Oregon Coast at Devil's Punchbowl. I had never seen it devoid of water. This is a four image panorama taken HDR. Sky was bland and inserted blue. There was much color dodging and burning and many people were removed from the scene.
---
This round's discussion is now closed!
7 comments posted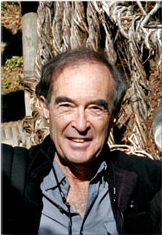 Sol Blechman
While a lot of hard work went into this, I find it rather confusing on the first take. The red jacket, the curving branch, the multicolored rocks in back and the many stones in front all seem to compete for my eyeball. After studying it for a bit, however, it becomes a more interesting scene. &nbsp Posted: 08/10/2019 13:38:46
---
David Robb
I see leading lines and angles with the openings which also works with the participants and there direction of sight. I could see resizing with the foreground and right side to bring the tourists into play. Another take. I always find these images are a little tough to pull off for myself but through your work with the HDR and some editing it worked out well. &nbsp Posted: 08/11/2019 20:17:58
---
Sharon Moir
I always find images with a frame such as you used for the top distracting. I'd lighten it a bit.
&nbsp Posted: 08/15/2019 06:54:01
---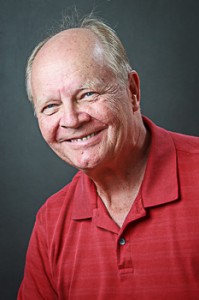 Jerry Funk

(Groups 20 & 64)
I think I share your vision of this scene, and would like to see your camera settings and lens. The expanse of well lit rocks, the 3 arches (top, middle and branch), the added window rock, and colorful detail in the rock wall all contribute to a well executed and interesting image. Certainly, adding the blue sky was important too. Yes, I would probably open the ceiling shadows a tad, and experiment resizing the people and moving them just below the center arch.
It's certainly a place I would like to visit. &nbsp Posted: 08/21/2019 09:03:20
---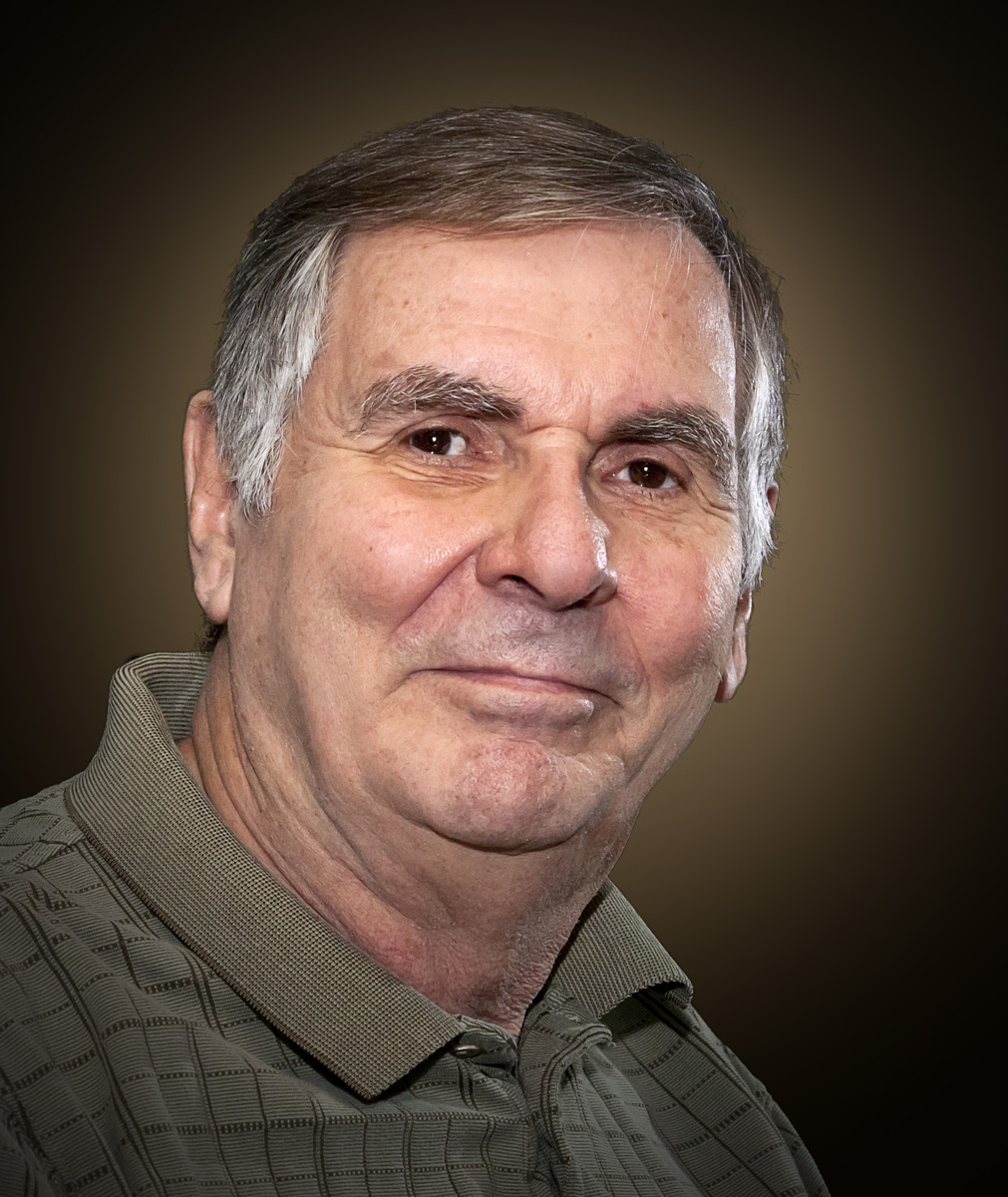 Dennis Hirning
I really like what you have done with the HDR. I'm not sure why you removed people but left 3. I might have gotten rid of the 2 on the left side and then changed the color of the shirt on the other one. Leaving him in there would give a sense of size to the scene.
Something that I have used to replace skies is Topaz Remask to remove the sky and then move the sky from another image behind it. I hear that Skylum is coming out with software that is supposed to be able to switch skies. &nbsp
Posted: 08/24/2019 21:35:02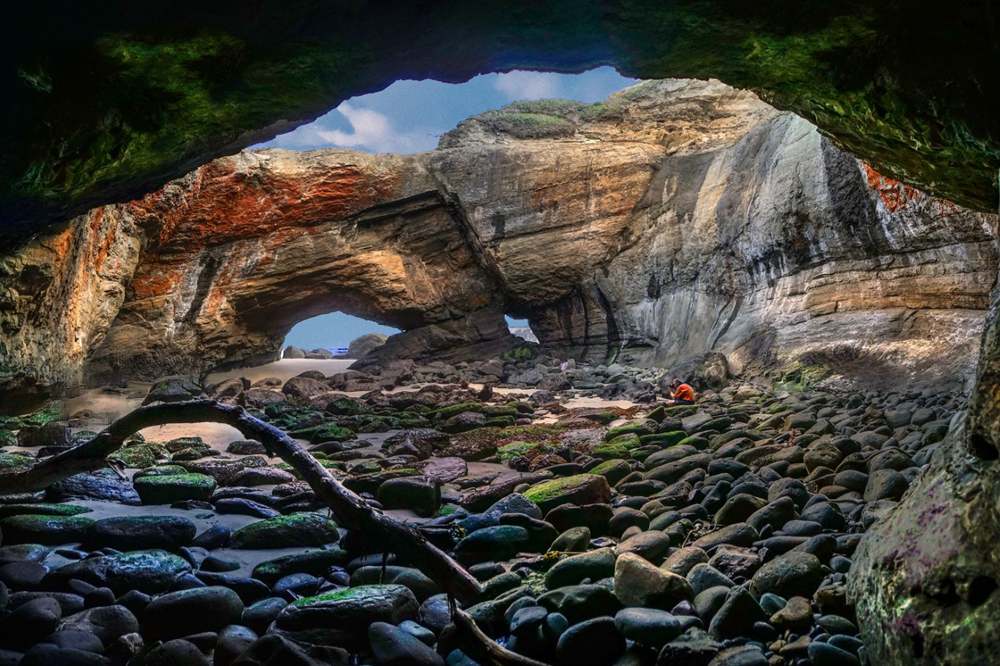 ---
Than Sint
The most interesting part for me is foreground and framing. It is very nice pictorial landscape. &nbsp Posted: 08/25/2019 09:49:40
---
Joey Johnson
Interesting shot. The colors give it a somewhat science fiction look. It is pretty busy, but the framing is nice. I'd be ok with no people, although they do give a sense of size. &nbsp Posted: 08/25/2019 14:59:54
---