Dennis Hirning, APSA, MPSA
---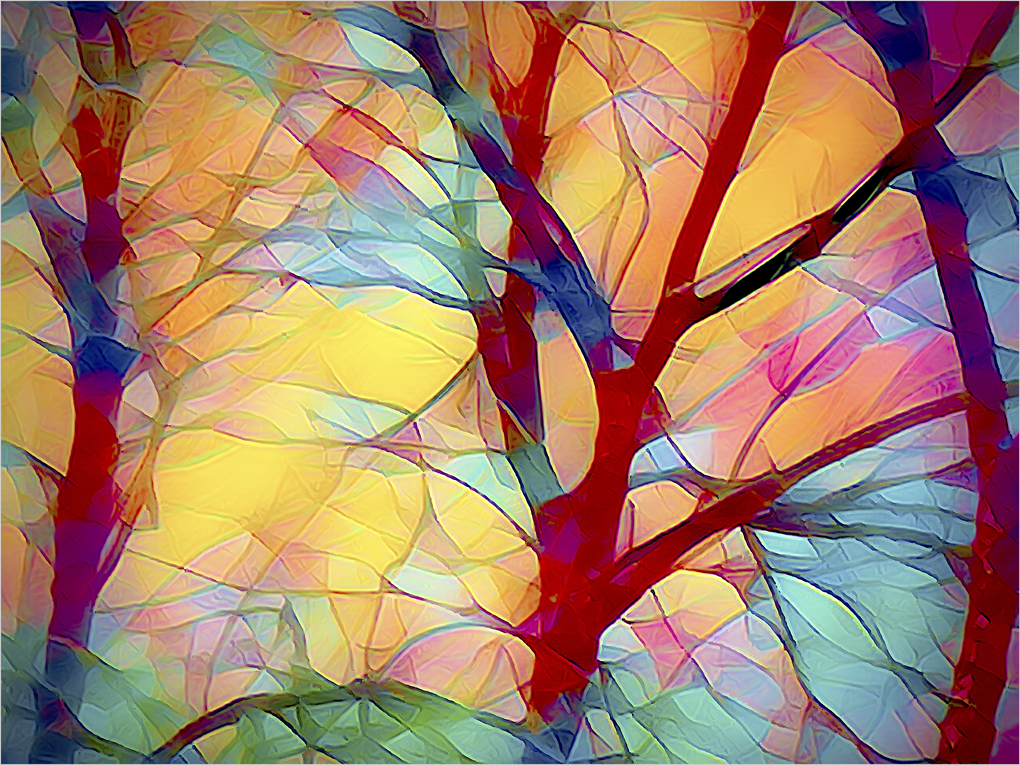 March 2019 - Retained Color
About the Image(s)
Lumix, f/6.4, 1/400 sec, ISO 80

This was from the silhouetted pattern of bare tree branches against the sky.

I had seen something similar and was impressed by the abstract colors. This was done with Topaz AI ReMix. I did a little tweaking such as increasing the contrast and increasing the blacks in PS.
---
This round's discussion is now closed!
7 comments posted
Neal R. Thompson, M.D.
Colorful to say the least! It looks like a colorful rendition of a lung x-ray! It might also be a patterned glass mosaic. The yellows and the orange colors appear to be a bit "washed". I'd never recognize it as a tree.
&nbsp Posted: 03/10/2019 16:53:46
David Robb
I like your comment Neal! &nbsp Posted: 03/24/2019 14:58:41
---
Chuck Carstensen

(Group 50)
Very creative. Good use of the Topaz software. Well done. &nbsp Posted: 03/13/2019 09:04:56
---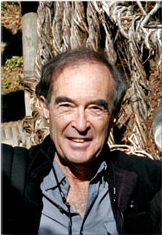 Sol Blechman
A modern stained glass is what my initial thought was.Even given the quite remarkable creation of all that color, my eye seems to be running all looking for a place to settle. Is it all just a bit too confusing? &nbsp Posted: 03/13/2019 16:13:24
---
David Robb
I like the image and you made good use of the editing tools you had available. Out of my league. &nbsp Posted: 03/17/2019 14:11:09
---
Kathryn Mohrman
I, too, thought it was a stained glass window. It must be lots of fun to manipulate images with creative apps!
&nbsp Posted: 03/17/2019 17:27:36
---
Joey Johnson
That's very cool! Looks like it was fun to do. I like it. &nbsp Posted: 03/22/2019 18:38:10
---