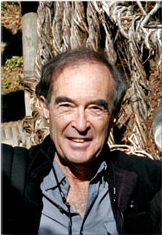 Sol Blechman
My lifelong photography journey started with a Kodak Duoflex camera presented to me for my 12th birthday. Some 54 years later I find my Canon 20D (with all kinds of equipment in between) a wonderful replacement. I also use a Canon G6 for "easy" work or when I feel lazy about carrying SLR equipment. It has been a pleasure to replace the dark room, the chemicals and the long hours washing prints with digital imaging.

Many of my pictures are taken while traveling but I also believe in the old saw about finding shots in your back yard. So birds, flowers and landscapes near home about equal the people, foreign places and objects I shoot while away.

I am printing now on an Epson 2200 mostly for our local camera club. When we started with digital work a few years ago there were only a very few of us working in digital. Now the category has grown many times over and is the dominant format in the club.